January 2012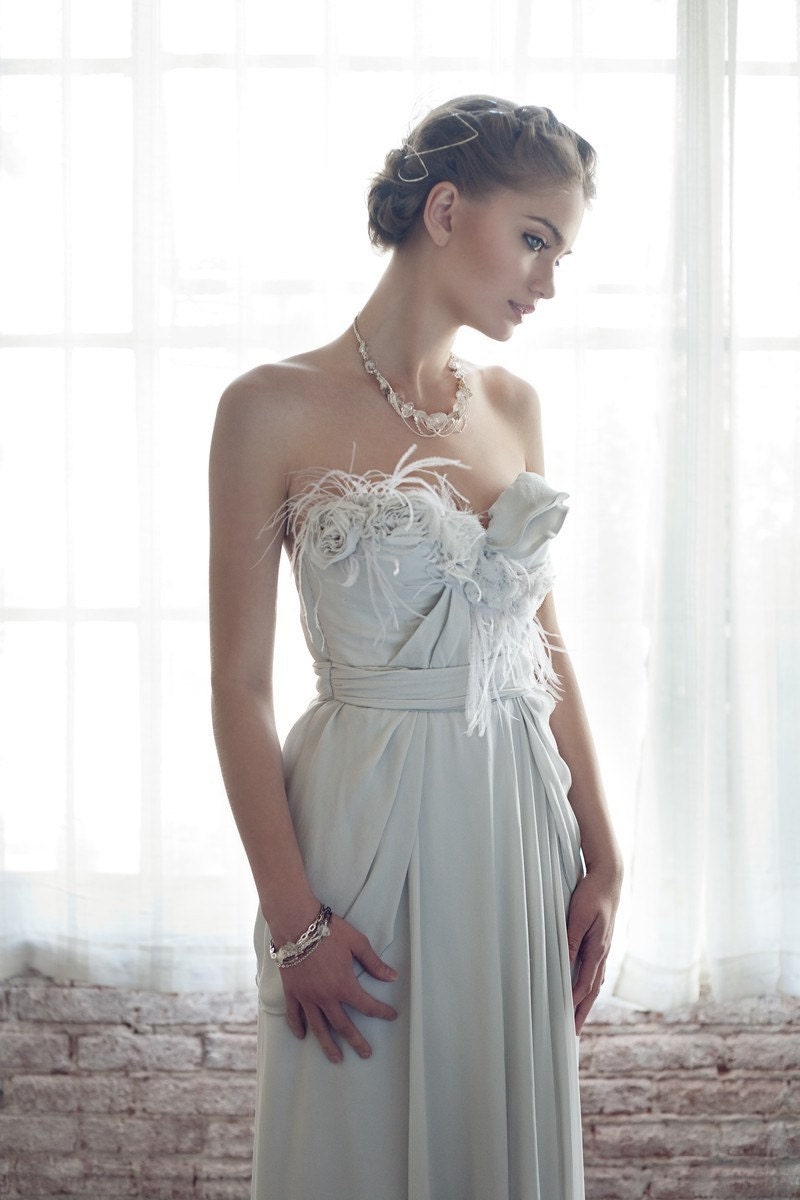 The dawn of a new year brings joy and the prospect of happiness along with cheerful wishes and bright cunning kisses. For the Groom that is. The new year brings happiness to bridal budgets and bright wedding wishes. December has gone and passed us by leaving the blue hues in the holiday spirit for a brighter wedding day inVegas? In the words of Mike Myers, "Vegas baby, yeah!" Vegas in January is not only a budget savvy wedding but a break for daring colors and fun
loving designs. Whether you plan your wedding in the sunny courtyard at the Mirage or the interiors of Chapel bliss this cunning, never subtle wedding scheme is sure to spin the new year to a great adventure. Parisian Princess Silk Gown (at left) by clairelafaye.etsy.com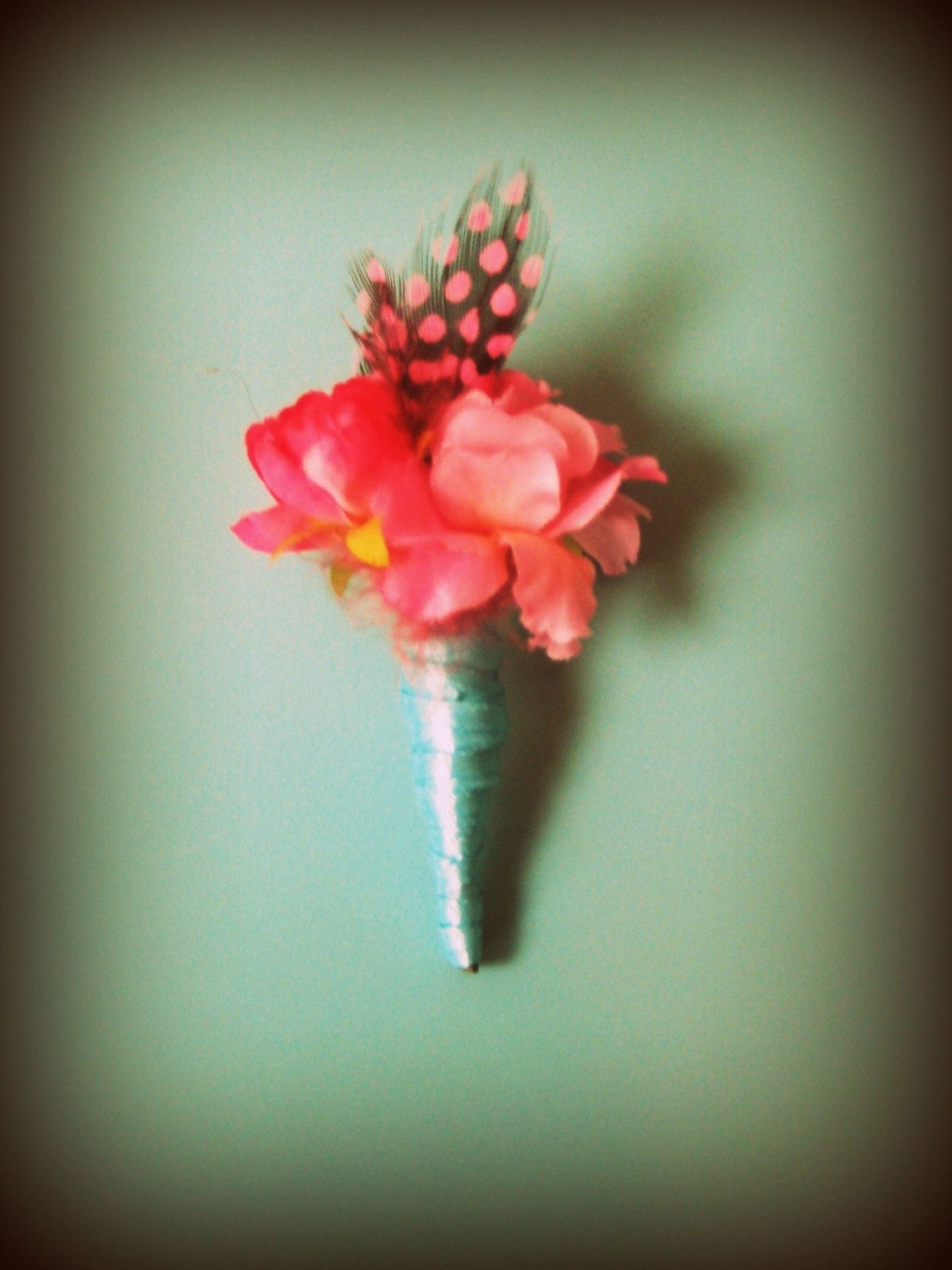 Vegas is a color lush a bounty where spectacular design is a must and sweet touches are a couples delight.
A Vegas wedding is one of intricate details. From dashing cherry blossom and pink feather boutonnieres
(at left - ChloeAnnDesign.etsy.com)
to fun Braided bridesmaid dress with bow belt sash
(at right-by MyLolaFashion.etsy.com )
.
Together this brilliance of color and bright modern elements has us wishing for the day we have our Vegas wedding making our Vegas brilliance Bride our New year
(January2012)
Bride of her Season.
Modern Floral Robins Egg Blue Love Bird
s by
Bright Pink Wedding Bouquet by
Lilywinke.etsy.com